According to the Stockholm Convention, PCB is one of the world's 12 most hazardous pollutants.
PCB spreads in the environment through air, soil, and water and ends up in the ocean.
PCB is a fat-soluble substance and accumulates in fatty tissues.
PCB accumulates through the food chain.
PCB contributes to intersex polar bears in the Arctic regions (microorganisms in the ocean, small marine animals, fish, seals, and polar bears).
PCB is a potential carcinogen.
PCB affects the hormonal system and metabolism, which are crucial for growth and fertility.
PCB affects the nervous system and causes behavioral disorders such as ADHD and learning difficulties. The health risks are greatest for fetuses and children during development, as they have different hormone balance and an immature immune system.
PCB
PCB is an abbreviation for Polychlorinated Biphenyls.
PCB is an environmental toxin that was used in construction materials from 1950-1977 and in transformers and capacitors until 1986. PCB has good electrical insulation, high chemical and thermal stability, good lubricating properties, etc. Therefore, PCB was used in the construction industry and in various industrial applications. After 1977, PCB in the sealants was replaced by chlorinated paraffins and other substances with similar properties.
WHY IS PCB DANGEROUS?
PCB is highly persistent in the environment. It spreads through food chains and accumulates in animals, fish, and humans. In humans, the exposure mainly occurs through food, but direct influences from the work environment and indoor air also have some significance. It is due to its environmental dispersion that the substance was banned in 1977.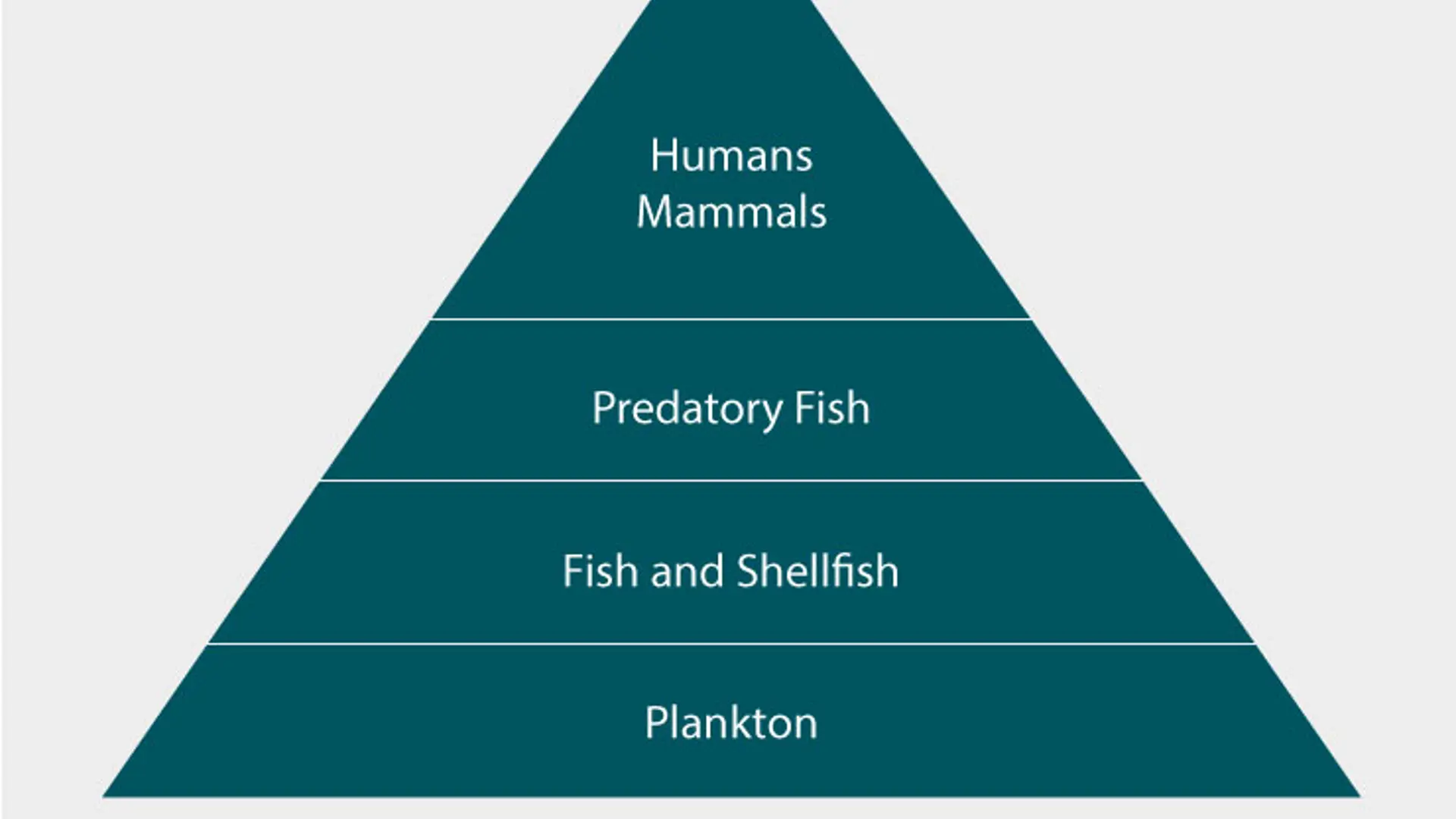 WHERE IS PCB FOUND IN BUILDINGS?
Sealants around windows and doors in facades.
Sealants in concrete element construction.
Edge seals in double-glazed windows.
Capacitors in fluorescent fixtures, etc.
Transformer oil in electrical installations and oil-filled cables.
Paint for anti-slip floors, but also in all other paints in lower concentrations.
Adhesives for floor coverings.
Due to PCB dispersion, all materials in a PCB-contaminated house may be contaminated with PCBs in lower concentrations.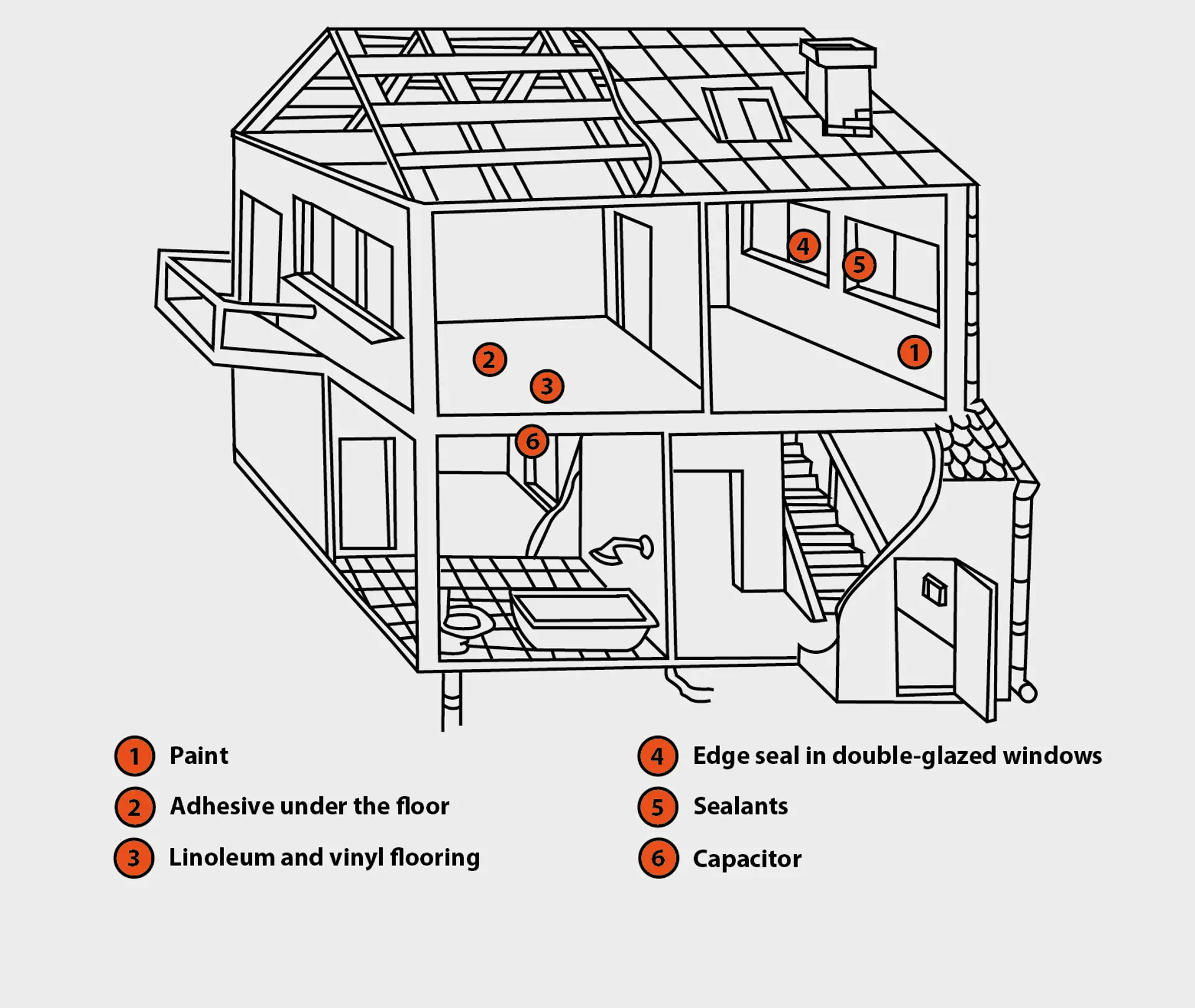 HOW TO REMEDIATE PCB CONTAMINATION?
Demolition and Environmental Remediation - a section within the DI Byggeri (Danish Construction Association) (the Demolition Section) has released a PCB guidance (in Danish) that outlines the procedures for PCB remediation to ensure compliance with the Danish Working Environment Authority's (Arbejdstilsynet) regulations. By utilizing members of the Demolition Section, a thorough remediation of PCB contamination is ensured. This is achieved by the association implementing an independent auditing system, which conducts unannounced visits to verify members' adherence to the applicable rules. Non-compliance results in expulsion from the association.
There is no requirement for education of the employees performing PCB remediation, but there is a requirement that the employees have received specific instructions regarding the execution of the work, including information about health hazards.
The Demolition Section recommends that employees either have the mandatory asbestos education or have completed a 3-day PCB education offered by AMU (Learnmark in Horsens).
A PCB remediation typically involves the following steps:
The remediation area is delimited, and signs prohibiting access for unauthorized personnel are set up.
Negative pressure ventilation is established to ensure that PCB is not spread to the adjacent environment. To maintain negative pressure during the remediation work, a lock chamber access to the area is established.
An environmental unit is set up, which is specially equipped with double changing rooms separated by a shower area.
Employees use personal protective equipment including protective suits, respiratory protection, gloves, and footwear suitable for the specific work and the level of material contamination that needs to be remediated. There must always be two employees in the remediation area simultaneously.
Once the PCB-contaminated materials have been removed, the work area is thoroughly cleaned using a special vacuum cleaner and wet wiping.
Details regarding procedures are outlined in the Demolition Section's PCB guidance (in Danish).
FOR OUTDOOR PCB WORK
The work area is delimited with a minimum distance of 10 meters. Personal protective equipment is used within the area.
HOW TO HANDLE THE WASTE?
Waste containing PCB levels exceeding the hazardous waste threshold is placed in double-layered waste bags or lidded containers, clearly labeled with "PCB," and stored in locked containers.
Waste containing PCB levels below the hazardous waste threshold is placed in a container for disposal or incineration.
All PCB waste is disposed of according to the instructions provided by the local municipal waste authority.
CHLORINATED PARAFFINS
There are several different types of chlorinated paraffins, of which the short-chained ones (there are short-, medium-, and long-chained chlorinated paraffins, depending on the length of the paraffins - i.e., the number of carbon atoms in the molecule) are suspected to be carcinogenic. Chlorinated paraffins have since been replaced by other less harmful plasticizers. Chlorinated paraffins typically occur in sealants and were used for an unspecified period after 1977. Materials containing more than 1% of short-chained chlorinated paraffins must be treated as hazardous waste.