Demolition / dismantling on time – do you need a building renovated, or do you want the entire building removed??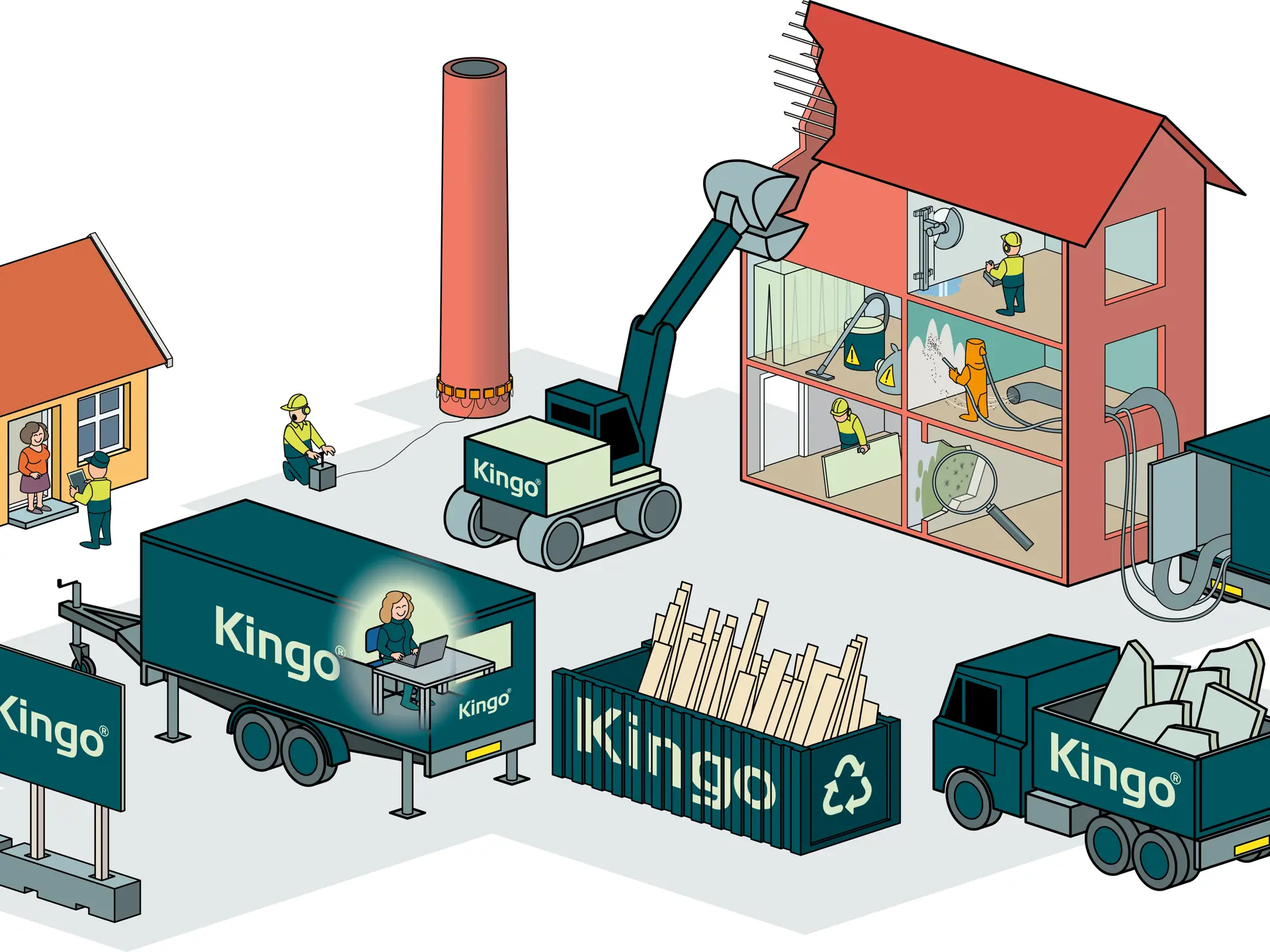 Kingo handles demolition tasks throughout Denmark (and in Greenland). With broad demolition skills and a solid machine fleet, we offer modern, well-documented demolition processes – with respect for people, environment, and climate, delivered on time. We call it circular demolition.
We have specialized departments to handle specific types of demolition tasks, where the common denominator is that Kingo approaches projects with skilled professionals who properly environmentally sanitize hazardous substances in buildings.
Kingo is certified in Quality (ISO 9001), Environment (ISO 14001), and Occupational Health and Safety Management (DS/ISO 45001). Furthermore, we are subject to Danish control schemes (Demolition Industry's Environmental Control Scheme and the scheme under the Danish Asbestos Association) that, through independent supervision, ensure that our environmental remediation is carried out correctly. Read more about our environmental management and learn about the substances that often occur in the Danish building mass here.
Circular demolition considers people, environment, and climate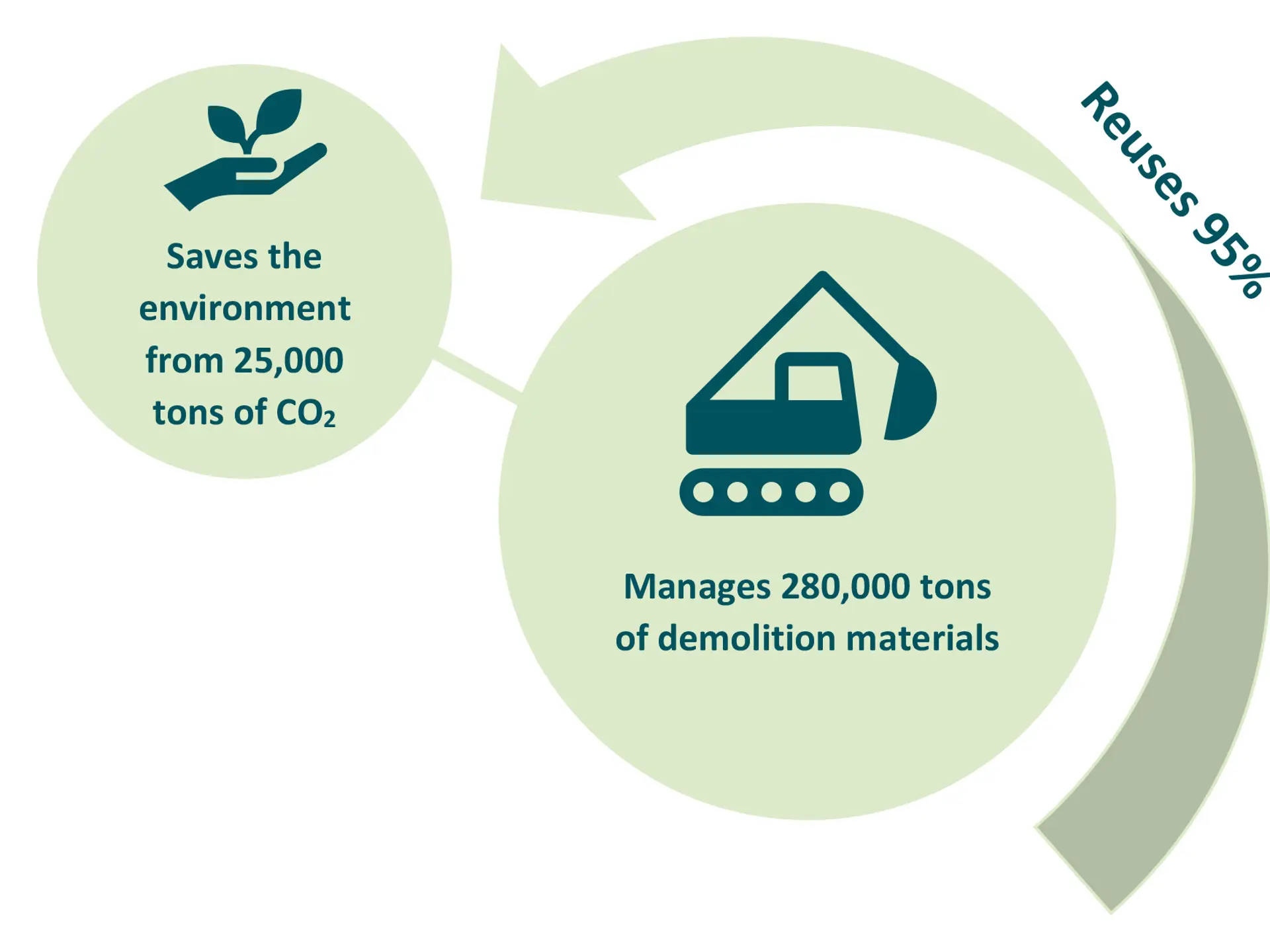 Thinking circularly and sustainably in our demolition work is at the core of our professional demolition team.
Kingo is a pioneer in selective demolition and aims for the demolition and actually the entire construction industry to move in a direction where even more reused building materials are preserved and used in new projects.
Kingo focuses on maximizing the value from the demolition projects we work on. This means that we selectively and gently remove materials so they can be reused, and where reuse isn't possible, we find recycling solutions that provide the most value.
With an environmentally sanitized building free from hazardous substances, we can properly carry out selective demolitions, ensuring a wide range of building materials for reuse in new construction projects.
Together with our clients, we constantly raise the bar for how many materials we can directly reuse in new construction projects. Reused building materials save the construction industry significant amounts of CO2e, benefiting the climate, DGNB process, and LCA calculations.
Approximately 95% of all the building materials that Kingo handles are retained in the construction industry value chain as recycling for the production of new materials. This can include crushed concrete used as an additive in new concrete production or wood crushed into chipboard products, among others.
We constantly strive to increase the amount of direct reuse – for example, reusing a brick as a whole stone in a new building or using timber beams in new constructions – and why not reuse an entire steel hall? This is a rapidly evolving field, and opportunities change with time. Here you can find an overview of how we work with recycling and reuse.
A partner that takes schedules and deadlines seriously – we find solutions that ensure desired progress in the construction process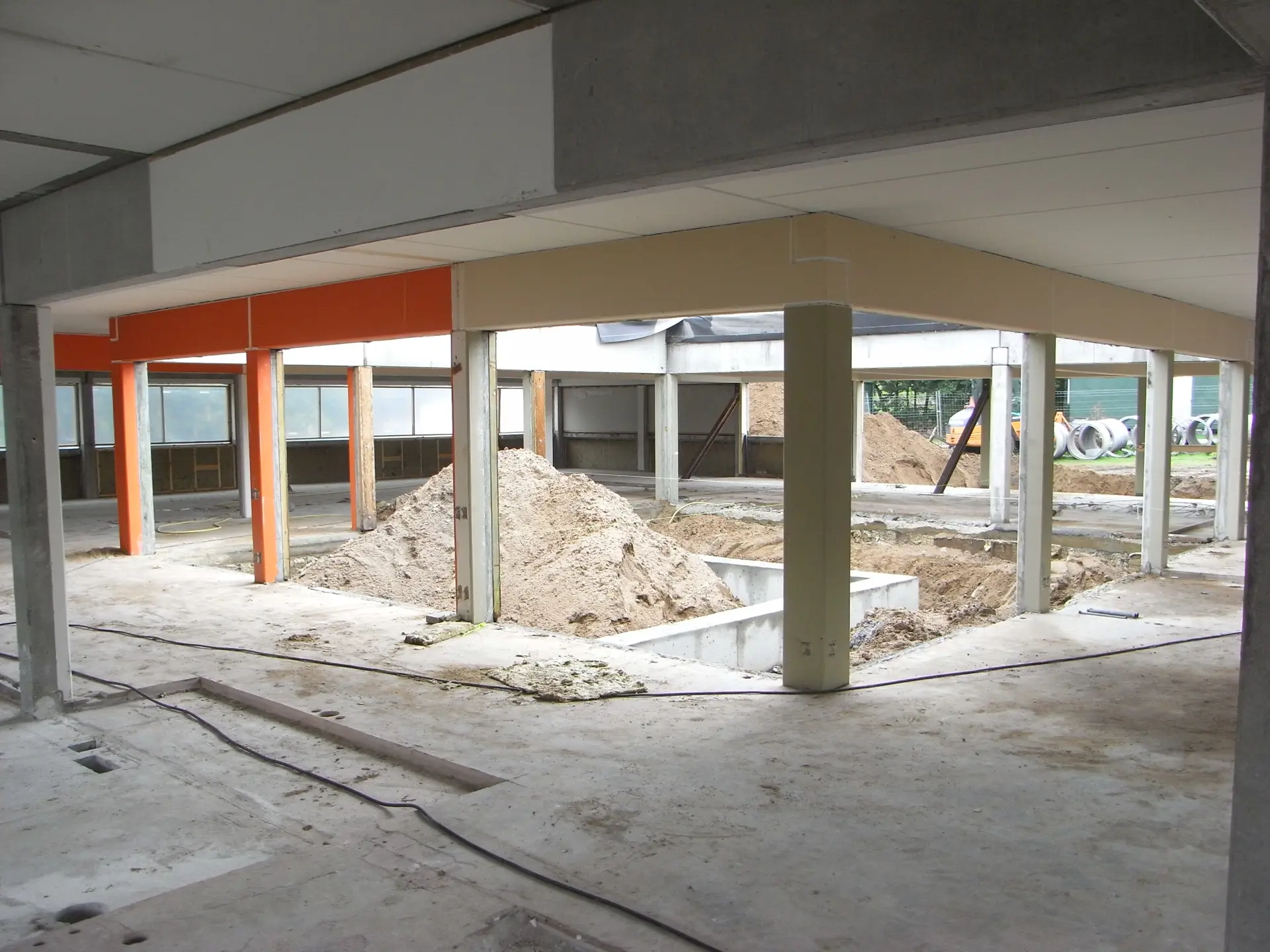 At Kingo, generations of experience are combined with flexibility and a willingness to find solutions that address challenges before they become problems and obstacles.
We are adept at utilizing our experience to identify and address challenges proactively. We combine this with a vast network of partners whom we engage with to allocate manpower based on task demands. With the right amount of manpower, we can solve many challenges.
Our machinery fleet is extensive and strategically distributed across Denmark, allowing us to mobilize equipment to various locations for our projects throughout the country. Additionally, our projects extend beyond the country's borders.
Daily activities at our demolition sites are characterized by planning, with overarching schedules divided into weekly plans. We are aware that adjustments are often necessary during work as buildings reveal their true nature.
Task types like airports, power plants, refineries, shopping centers, commercial properties, etc., where we mustn't disrupt daily operations, demand flexibility to organize night shifts or weekend work.
Often, there's also a neighborhood that needs consideration to avoid unnecessary dilemmas that could delay the process. It's a significant advantage that we have experience from similar cases we've solved. This puts us ahead in our own handling and in the advice we can provide to our clients and partners.
Good and constructive dialogue is one of the cornerstones of our projects – we initiate tasks with our clients, solving them collaboratively. Open dialogue here is key to keeping processes on track.